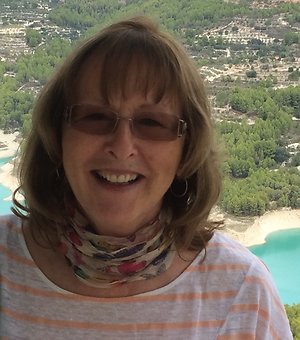 Counselling and psychotherapy near Slough, Windsor and Maidenhead.
Could you benefit from a place to take some time-out
... to explore your thoughts and feelings?
... to get back on a front foot again?
My name is Jane Cline. I am a psychodynamic psychotherapist based in Richings Park, Iver, Bucks. Psychotherapy offers the opportunity to talk with a therapist who is trained to help you to make sense of what"s troubling you. The therapist encourages you to be as open as possible and helps you to come to terms with painful memories and feelings. I can offer you a calm space where you will be heard and your problem explored by an empathic , non-judgemental psychotherapist.
I will help you to think about how past experiences are linked to present conflicts. Being able to make links between past experiences and present patterns of behaviour can lead to an understanding of what motivates one's behaviour and increases self awareness. Counselling and psychotherapy can enable change in our relationship with ourselves and others, enhancing our quality of life.
I offer both short term (six to twelve sessions) and open ended individual psychotherapy to adults and young people. I offer an initial assessment to find out if psychotherapy can be of help to you. I work with people of all ages and with a wide range of problems with the aim of enhancing life and to live it more fully.
I am committed to providing counselling and psychotherapy in a safe, confidential and non-judgemental environment. I offer the opportunity to meet in a professional setting that is confidential, with sessions at regular time. I am currently working in my own practice in Richings Park and as an Associate Counsellor at the Royal Holloway, University of London.
I have worked with clients who have experienced difficulties with :
Stress

Relationships

Panic Attacks

Anxiety

Bereavement

Redundancy

Depression


My practice is in Richings Park, near Iver station and within easy reach of Datchet, Windsor, Old Windsor, Eton and Slough, Staines, Englefield Green, Egham, Burnham, Maidenhead, Richings Park, Iver and Langley.

I am a member of the British Association for Counselling and Psychotherapy and The Foundation for Psychotherapy and Counselling. These professional bodies require their members to have ethical codes, disciplinary procedures with the requirement of continuous professional development.